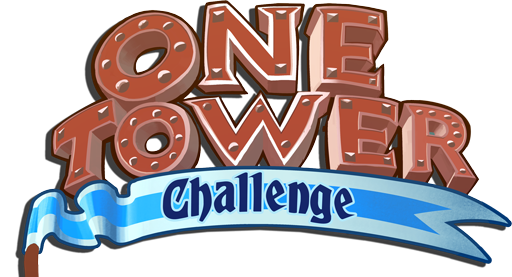 One Tower Challenge
A Tower Defense game with a twist: only one tower available. Instead of building several the player will be able to move a single tower from one spot to another by dragging it with his finger.
To add drama the tower won't fire automatically. Instead, the player has a first person view of the tower where he sees the road where the enemy units march and fires different weapons using his finger in a swapping movement towards the enemies.
Get rid of all the enemies before you ran out of lives. Conquer and loot all castles and try to collect all stars.
Features:
100% Free and no ads!
A single tower Tower Defense game
Medieval-Cartoonish style world
Get inside the tower in a first person view camera and shoot your enemies
Easy to play: only one simple gesture to shoot all the different weapons
Unique and original combination of gameplay
How to Play:
This game was originally made for mobile platforms. However it can be played with the mouse:
Click and drag tower to move it to avalable locations
Double click on tower to get on top of it and switch to first person view
Being inside the tower (first person view of the road), make a swipe movement with your mouse in the desired direction to throw arrows, spells, bombs and more
About:
This game was created within the "Spring Lab 2014", a workshop by the educational institute Image Campus (http://www.imagecampus.edu.ar) whose goal was to develop and publish a simple but complete videogame in a short term using resources from the institute.
The game was created by students from the different careers and courses offered by the institute (Game Design, Videogame Development, 3D Modelling and Animation, Game Art, etc.) and they were guided and assisted by some of the professors teaching those courses.
Also available on